How to Apply for Financial Aid for College
Published:10/19/2016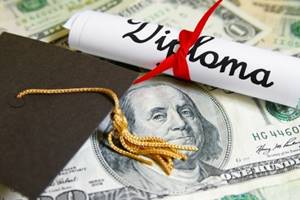 College application season can be a stressful time. Not only do you have to fill out college applications, but you also have to figure out how you're going to pay for your education. This typically involves filling out even more applications for scholarships and grants. How do you find scholarships and grants? Once you find them, how do you apply? Here's a guide to the basics.
Step One: Research
The first step in applying for financial aid is to do your research. Find scholarships and grants that you qualify for and think you have a chance of receiving.
The College Board's website is a good place to start. They have a scholarship search that will ask you relevant questions about your background and accomplishments, then look through a database of over 2,000 scholarships to find the ones that may be right for you. You can also talk to your high school's guidance counselor or the financial aid office at the college you will be attending.
Search for scholarships and grants that are:
Offered by your state or the college you plan to attend
Awarded to students of your religious affiliation or race, if applicable
Meant for students interested in your career field or area of study
Designated for students possessing unique characteristics that apply to you: short stature, left-handed, account holder at a certain bank, etc. There are scholarships for almost everything!
After carefully reading through requirements, compile a list of scholarships and grants that you have a chance of earning. On your web browser, bookmark the applications you plan to fill out.
Even if you think you are unlikely to receive federal aid, you should always fill out a FAFSA (Free Application for Federal Student Aid), which will tell you if you qualify for a variety of federal grants. Some schools also require students to fill out the FAFSA.
Step Two: Gather Information
Many grant and scholarship applications require tons of information. You will likely need some or all of the following:
Your Social Security number
Federal income tax returns and bank statements from you or your parents (if you are applying for need-based aid)
Transcripts
Letters of recommendation from teachers or community members
Personal statements or essays
It's a good idea to have a physical file or a file on your computer that contains all of these documents, so you don't have to repeatedly scramble for necessary information.
Step Three: Make a Calendar
Different scholarships and grants have different deadlines, and this can be hard to keep track of. To stay organized and ensure you don't miss any deadlines, buy a calendar.
On the calendar, carefully mark the deadlines for each of the scholarships and grants you plan to apply for. Hang the calendar on your wall, refrigerator, or somewhere else where it is easy to see regularly, and check off scholarships and grants as you apply.
Step Four: Start Applying
Once you've compiled your list, gathered your information, and organized deadlines, it's time to start applying.
Make sure you provide accurate information on all of your applications. If the applications require essays or personal statements, remember that this is your chance to show who you are beyond just numbers and statistics. Allow your voice and personality to shine through, and choose a topic that is unique or might help you stand out from other applicants.
Following these simple steps should make applying for financial aid as easy and painless as possible. Do your research, organize your information and deadlines, and start applying!
Author: Ashley Cullins
Add Your Comment
Use the following form to leave your comment on this article.