How to Choose Your College Major
Published:10/15/2016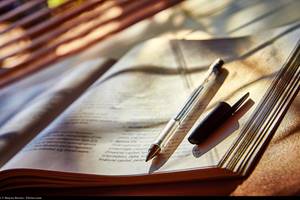 Selecting a college major is a big, sometimes scary decision. With so many choices available, should you follow your heart or follow the money? How can you be sure there will be a job available in your field after graduation? Are some majors better than others? We've put together a list of the most important factors to consider as you choose the right path for your future!

Remember That There's No Rush
For your first two years of college, you will mostly be taking courses that satisfy your school's general requirements. Called General Education (Gen Ed) courses, these classes are designed to shape you into a well-rounded college graduate.
Gen Ed classes typically include requirements in English, mathematics, history, science, and sociology, so you'll also get a chance to explore different fields and see which classes you excel in and enjoy.
Most colleges don't require you to select a major until your sophomore or even junior year. While it's definitely a good idea to start thinking about your major, you don't have to declare right away. Waiting until you're absolutely certain about your field of study can also help you avoid the hassle of switching majors after realizing your first choice isn't the right fit.
There are a few exceptions to this rule: If you are considering attending medical school or are interested in fields like physical therapy, nursing, and engineering, you'll want to declare your major as early as possible. These areas of study have in-depth, specific skill requirements that need early planning. If you select one of these majors and then find it's not for you, it's always possible to change your mind later.
Check the Requirements
Before declaring a major, make sure you're willing and able to complete the requirements for the degree. Your college's website should list course requirements for each major. Check out the list and see if it's a fit for your skills and interests.
You could also take a few introductory courses in your field, talk to older students who have selected your intended major, and try to get your hands on a syllabus for an advanced seminar in that discipline.
Find Your Passion
Yes, you should consider job availability and salary expectations to an extent—we'll talk about those in a moment—but finding something you love to do is the key to a happy and successful future.
Not only will you spend at least two years of college in classes specific to your selected major, but you will also potentially work in this field for the rest of your life. You want to look forward to going to class and work each day, not dread it. You are also more likely to be successful, both in school and in your career, if you choose something that genuinely interests and inspires you.
Consider Salary and Job Prospects
While you want to pursue your passion, you should also be informed about employment rates and expected salaries in your desired field. This information will help you make a more solid plan for your future.
Employment rates will vary based on whether you pursue a bachelor's degree or a master's degree, and on whether or not you have prior work experience. A simple Internet search will give you plenty of information on typical employment rates in a variety of fields.
You shouldn't base the selection of your major solely on financial gain, but college is an expensive investment, and many students want to be sure it pays off. Like employment rates, your expected salary will vary based on your degree and level of experience. Careers in business administration, medicine, and other fields related to STEM (Science, Technology, Engineering, and Math) are typically the most lucrative.
If those jobs don't interest you, don't worry. Your salary will rise as you gain experience in your field of choice, and there are ways to be financially stable in any career area. There is no best major; there is only the major that is right for you.
Our advice boils down to this: pursue your passion, but do your research as well. What classes will you need to take? What job availability and salary can you expect? Don't pressure yourself to declare a major right away—take the time to explore possibilities and find a field that excites you. Follow this advice, and you'll be on your way to finding a major that's the perfect fit for you!
Author: Ashley Cullins
Photo: Moyan Brenn
Add Your Comment
Use the following form to leave your comment on this article.